Everything You Need to Know Before Starting at a New Mine Site
Starting at a new underground mining site (or your first ever site) can be a bit nerve-wracking. Here at AMPS, we understand that it can be a big change for some people, so our team of experienced mining engineers have compiled a list of everything you should do and know when starting at a new site!
Before You Leave For Site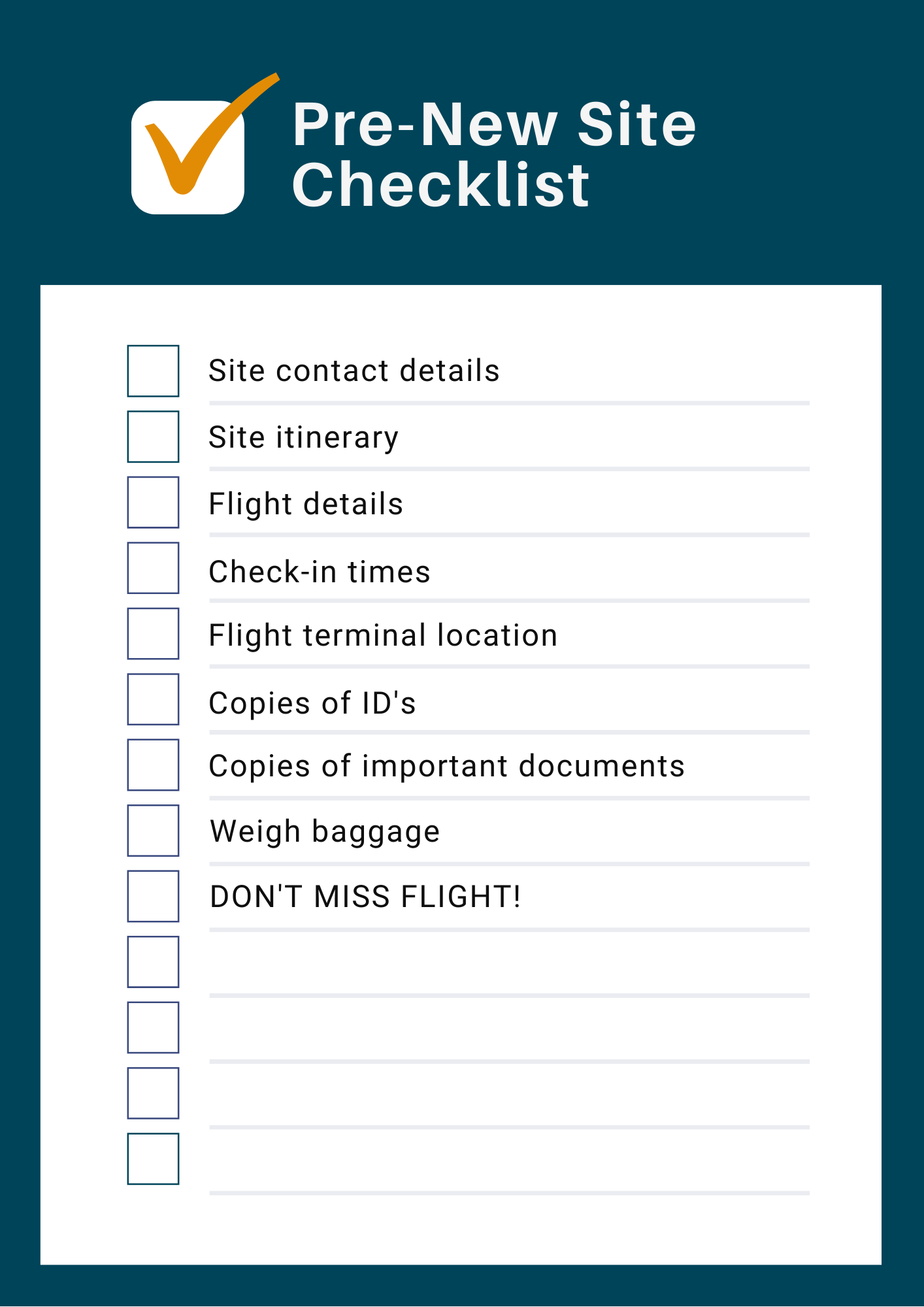 Before heading to site, ensure that you have prepared everything you need. Check your site contact details, site itinerary, flight details, check-in times, flight terminal location, and make copies of ID's and any important documents. Ensure your bag is packed and weighed to meet baggage allowances (for certain sites, this could be as low as 10kg per person).
The night before heading off, make sure that you get a good night's sleep, and avoid excessive drinking, as you will most likely be breathalysed when you arrive on site.
On the day of your flight, allow plenty of time to get to the airport and check in. It's recommended that you arrive around 30-45 minutes before check-in closes. You may want to leave a little extra time on your first few swings. The biggest rule for your first day is DO NOT MISS YOUR FLIGHT!
Arriving On Site
When arriving at the office for the first time, listen carefully to instructions and information given by your site contact. It helps to write down notes in a diary or notepad to remember the information. On your first day, you will most likely be introduced to multiple people with who you will be interacting on a daily basis. Needless to say, a good first impression is key.
To maximise your efficiency onsite, it is highly recommended that you use a diary to record important details, including required tasks, notes, observations and interactions. You should also store a copy of the latest weekly plan and monthly/yearly budget physicals within your diary. These are handy documents for reference during meetings or when you need clarification.
Punctuality goes hand in hand with professionalism and time management. Always arrive at least five minutes before meetings or appointments and be prepared with all materials/reference documents required.
Always try to understand why things are done the way they are on site, and if you're unsure, ask questions rather than make statements. Forming rushed opinions or judgement prior to fully understanding the context is a very hazardous practice and can lead to incorrect or ill-informed decisions.
Seek out experienced employees from a perspective of both site experience and overall mining experience. When looking for advice or information, operational experience from operators, shift supervisors and foremen should be valued as highly as technical experience.
It is recommended that you spend some time with experienced operators. Ask for their opinions and thoughts on the way things are done, issues or grievances and ideas for how they would improve them. This time spent interacting with experienced employees, further enhances your site-specific knowledge and working relationships.
Once comfortably established on site, take the time to introduce yourself to other key stakeholder departments that you will work amongst. This includes Geology, Geotechnical Engineering and Survey and Operations/Contractors (foreman). You will be working alongside these departments in your role to achieve common objectives, so becoming familiar with the people who work within them is critical.
When working with other departments, it is important to understand the work and information flows between these departments and the roles you play within. You should consider these departments that rely on your work output as 'customers', and aim to deliver the required work on time and to a high standard.
By keeping these helpful tips in mind, your transition to a new mine site will be seamless!