Advancing Professional Capabilities in the Resource Industry
Skills shortages are at an all-time low in the resource industry. AMPS is pioneering a new approach to professional services and the education of mining industry professionals. This is crucial at a time when the industry is expanding to produce critical minerals for the electric and clean energy future.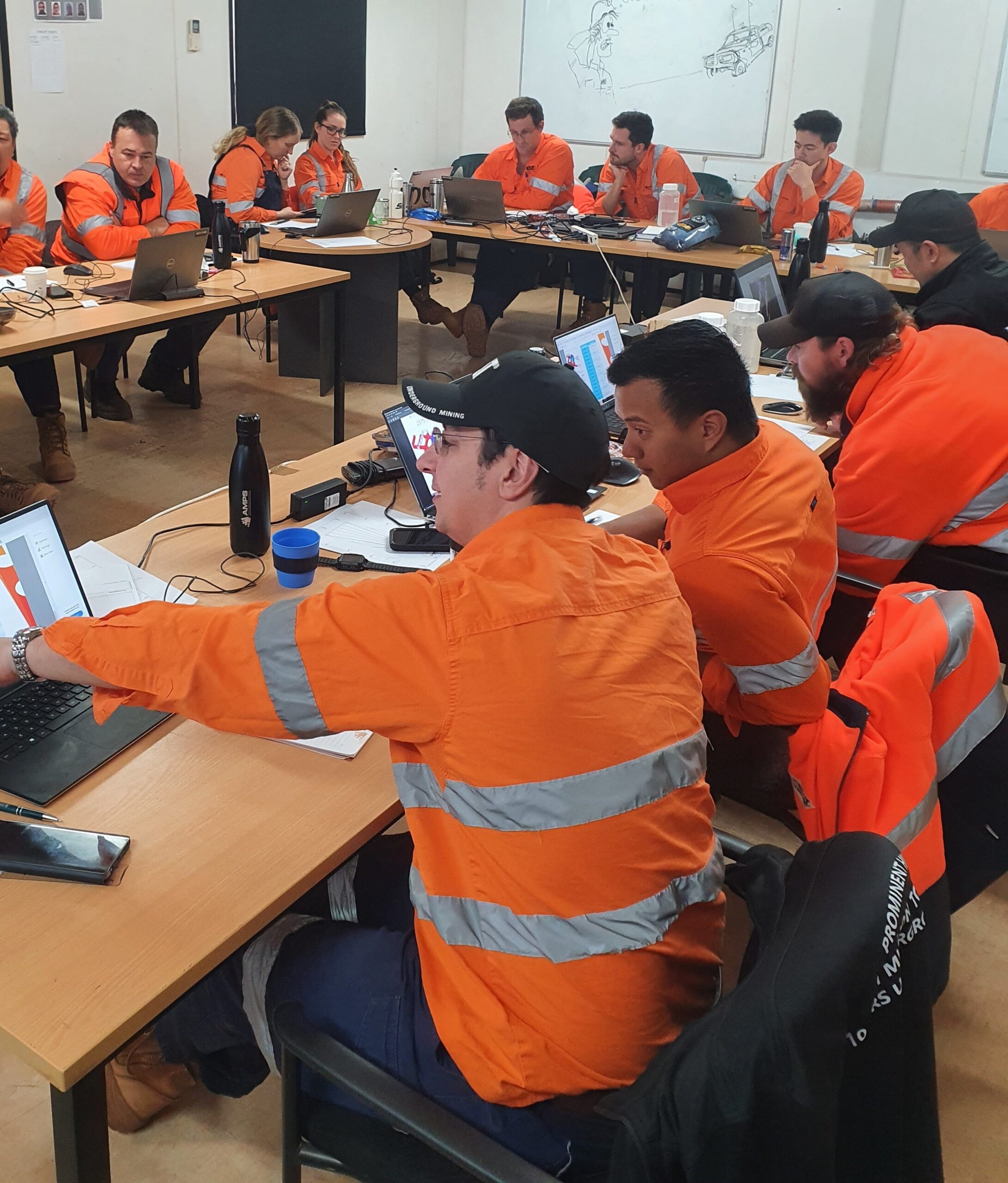 The skills shortage is one of the most talked-about topics in the mining industry, and the situation doesn't seem to be getting any better. It's not just an issue of the number of mining professionals available, but of the quality of the people.
We have witnessed a decline in the tertiary training of mining specialists in recent years. Fewer than 55 mining engineering graduates are expected to come out of Australian universities at the end of 2021. There has been a noted downtrend over the past five years, and it's probable to continue.
The shortages are particularly profound in mining engineering, the vital factor in any mine's successful development and operation. "Everyone in the mining industry wants good people, not just bums on seats," adds Brendan.
Mining engineers and professionals have traditionally been trained in full-time courses in university. They often learn skills they may not need until they acquire a senior role, which could potentially be a few years down the track. The mining industry requires experience as part of the training. Universities are only a small part of the need, with mentoring required once you get into the industry.
Universities need big numbers of students to sustain the economics of their courses, and the current mining student numbers (especially with the absence of international students) cannot cover the costs of specialist mining courses. As a consequence, we have a present and growing shortage of essential skilled individuals. "It's really scary," says Brendan. "We just don't have the number of mining engineers that we need."
Due to this, we are currently seeing our training services surge in order to help bridge the gap. Brendan, being a mining engineer himself, has done work that gave him a broad experience of projects, including work in Australia, Canada and China.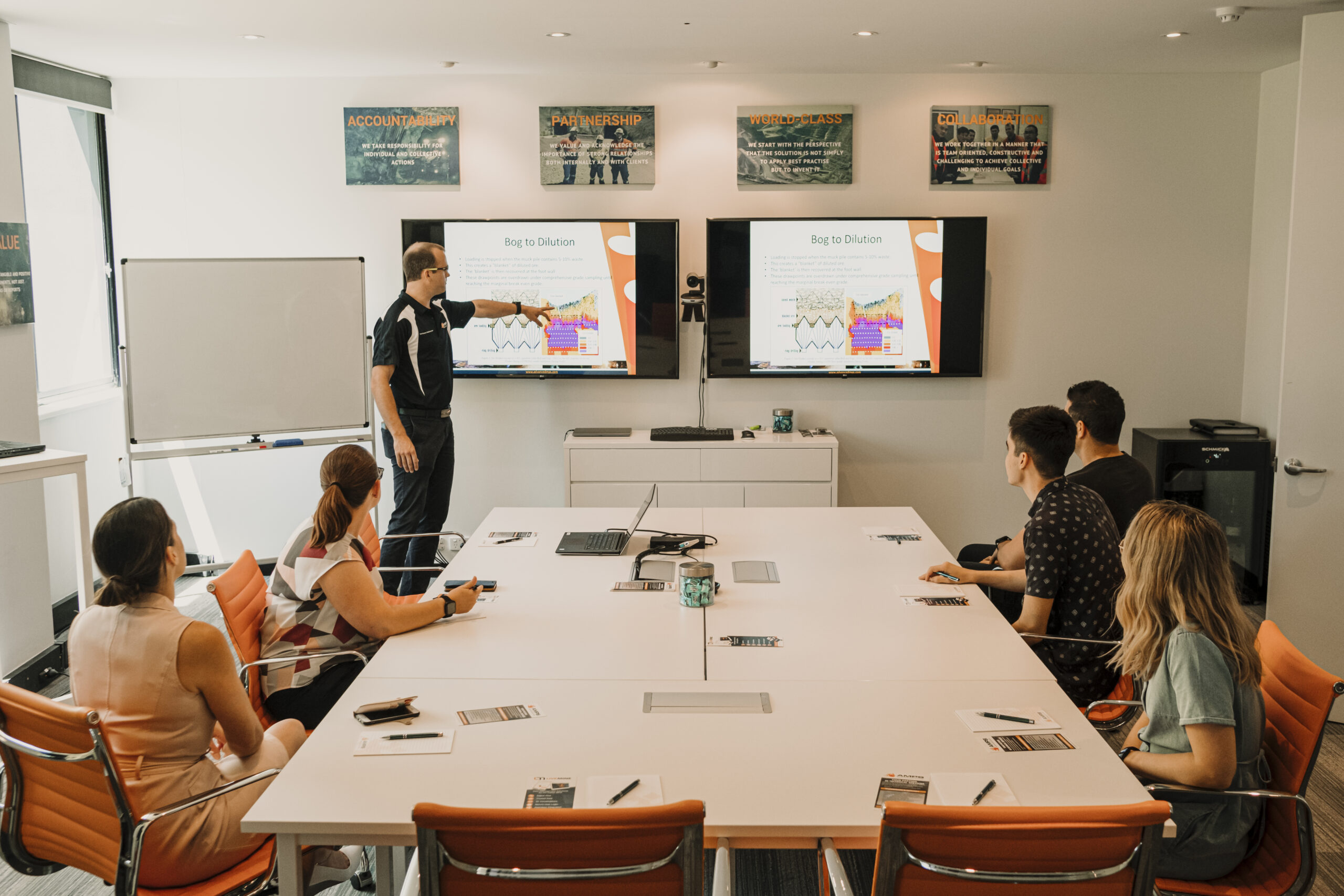 AMPS was created when Brendan realised that new engineers coming into the workforce had inadequate skills and knowledge when compared to the industry's expectations.
He set out to bridge this gap with a collaborative approach, including mining technical services, training and mentoring, technical support, and developing and implementing systems to mines all over the world. AMPS has developed a business model that offers a new way of thinking for the mining industry, offering a combination of on-site support and in-house design services.
"Our organisational culture is key to our ongoing business success and sets us apart within the industry. We are committed to supporting a workplace that encourages collaboration and leadership while enabling our team members to thrive personally and professionally."
There was a pause in our growth during the 2014 downturn in the mining industry, an interruption that was felt throughout the mining sector. Recently, however, most of our in-person courses have been sold out, with a big demand for more.
Following the success and demand of our courses, we are bringing forward the launch of AMPS Academy. AMPSA is an online technical services training program designed to assist in closing capability gaps for technical professionals in the resource industry, as well as help develop job-ready technical mining skills. The development of this new and exciting E-learning platform is now in its final planning stages.
AMPS Academy is intended to bridge the gap between university education and industry standards. Its strategy is to develop a cadetship for the resources industry, something that was decided upon after consulting with industry leaders who saw the need for a new training model. The academy will focus on current, new and existing mining industry professionals.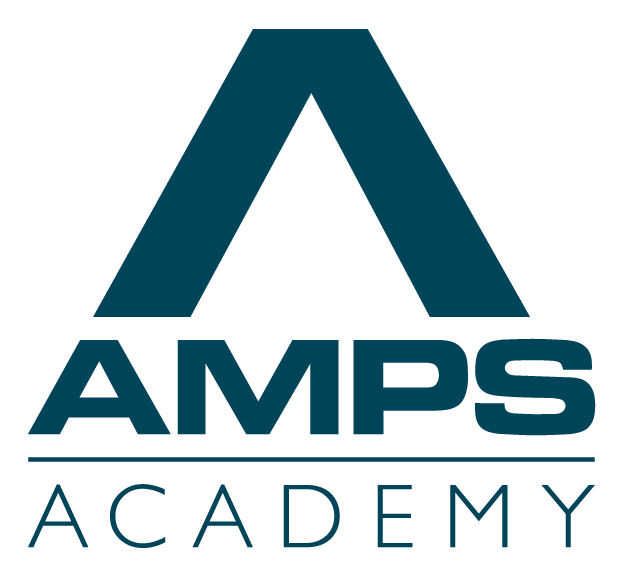 The online modules will include foundations of mine planning, presentation of mine data, open pit design and optimisation, underground design and optimisation, geoscience for optimisation and planning, medium, and long term mine planning, and much more!
There is a really big gap in the availability of practical training to allow people to upscale their careers. We're eager to get the message out that there's a real crisis in educating future mining professionals, especially with the world needing more mines and output as it turns to electric vehicles and clean energy.
As a recent critical minerals report from the International Energy Agency showed, EVs and battery storage have already displaced consumer electronics to become the largest consumer of lithium and are set to take over from stainless steel as the largest end-user of nickel by 2040.
Brendan wants to see the industry meet that challenge. "We are revolutionising the way mining education is provided. Being a mining engineer myself, I want to see the industry thrive."