LiveMine is an innovative software solution and it's a game changer for the underground mining industry.
LiveMine is a truly mobile solution for the mining industry allowing you to collect operational data directly at the source in real time.
LiveMine technology delivers the necessary tools to empower management to solve critical data driven issues with current data, effectively and faster than ever before.
Designed specifically for the underground mining industry, by mining engineers and experienced operators. LiveMine eliminates hours of endless paperwork, broken spreadsheets and uncertainty in data accuracy.

FEATURES

TRUSTED DATA
With data validation and naming conventions, data entry errors are eliminated.

DATA SECURITY
Each operator is issued with a unique password protected login to allow for individual performance management and tracking.

3D VISUALISATIONS
View mine plans as an interactive 3D model, Allowing the user to have better understanding of the mine design.

SCALABLE SOLUTION
Mix and Match modules to truly customise LiveMine for your mining operation. A unique solution for mine sites of all types and sizes.

REAL TIME
LiveMine can record and upload data directly into the data management system.

SEAMLESS INTEGRATION
Designed for live integration with PLODtrack or it can operate as a stand alone system
LIVEMINE IS KEY TO UNLOCKING PRODUCTIVITY IMPROVEMENTS
Designed with the operators in mind, LiveMine delivers an easy to use and streamlined experience.
Two way information sharing enables information to be sent to operators including 3D mine plans.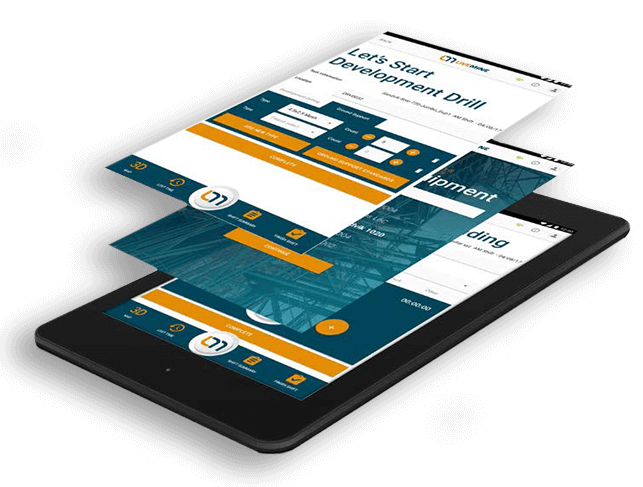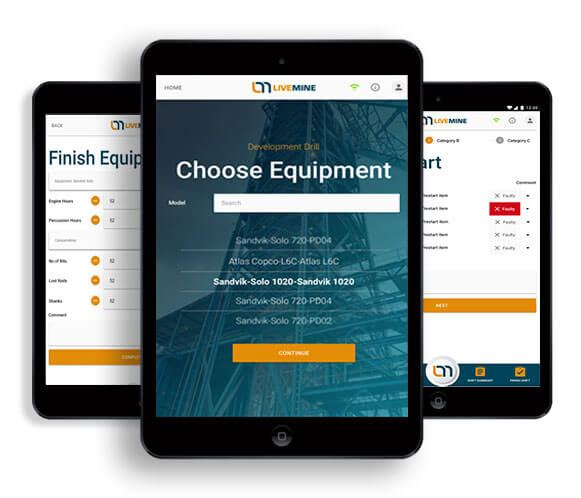 Synchronised The easy to use tablet interface supports real time, two way information sharing to ensure data is always current and accurate on both the tablet and data management system (DMS).
Validation Operators select fields populated from the centrally located DMS. Validated data provides easy access to more accurate and precise information, enabling efficient strategic decision-making.
Capture LiveMine captures operators' activities, as they happen, removing the need for paper PLODS and manual data entry into a DMS.
Reporting With live data feeding continuously into the DMS, you can be assured the data in your reports are up-to-date and trustworthy.
CONTACT US TO FIND
OUT MORE
Interested in how LiveMine can help to transform and improve your mine sites productivity and operations? Fill out the form on the right or call us on 1300 885 404 to arrange a free site evaluation, where our team will discuss your needs, current infrastructure and future requirements.